At ABW, it is a priority to overinvest in the safety, security, and technology of our facilities. This ensures that our clients enjoy uninterrupted service and peace of mind regarding the security of their products and their data.
INFORMATION TECHNOLOGY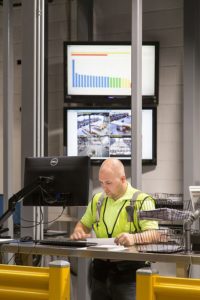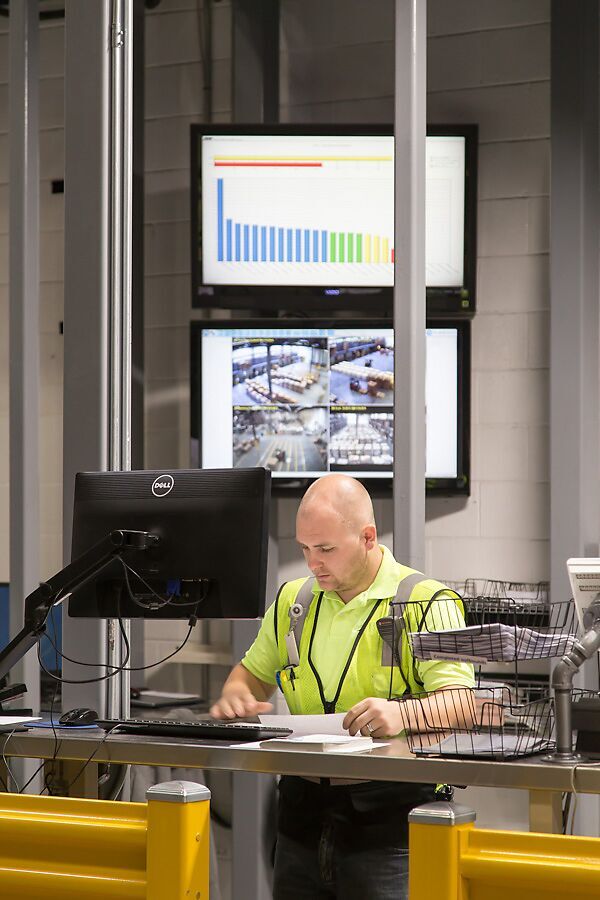 Information Technology Staff
ABW's Information Technology staff combines for over 85 years of logistics IT experience, with many additional years of logistics operations experience. With degrees in Business Administration (MIS), Computer Science, Information Security & Assurance, Computer Information Systems, and Electrical Engineering, combined with their persistent desire to quickly produce results exceeding customer expectations, this team is ready to develop integration and other solutions to meet any customer needs.
Data Translation
For many years, ABW has embraced the methodology of investing in in-house data translation resources (both people and systems). Our staff has extensive experience implementing EDI maps and other translation algorithms using our Dell Boomi Atomsphere translation engine. This in-house approach supports our mission to deliver rapid, cost-effective solution to our customers' data translation requirements.
Full X12 EDI Support (940, 943, 944, 945, 846, 856/ASN, 214, 211, 210 and others) to interface to our WMS and TMS systems
Flat/Custom data-file formats readily implemented in translation maps
Integration with other customer systems
Rapid response to customer EDI requests via in-house mapping/programming resources
Data Communication
The systems deployed at ABW provide robust communication with our customers' systems, and with the systems of their customers when desired. Our investments in sophisticated communication platforms allows us to support multiple communication methods.
FTP, Secure FTP
AS2 with synchronous or asynchronous MDNs
Multiple VAN relationships
FACILITY TECHNOLOGY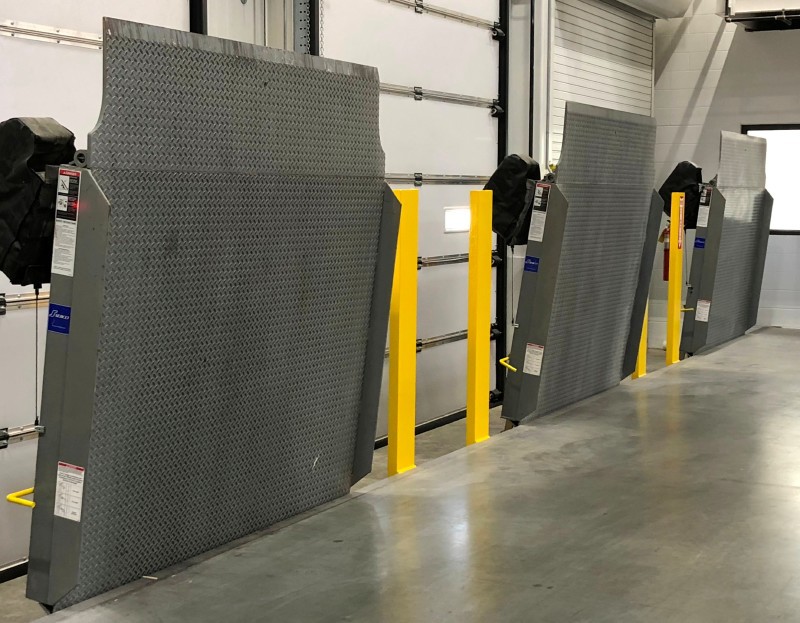 Advanced Concrete Technology
ABW's company-owned facilities utilize a variety of advanced concrete slab designs, several of which have won ACI (American Concrete Institute) First-Place awards for Industrial Floors and Exterior Paving. Our super-flat floors are designed to reduce operator fatigue and lift truck maintenance, and the associated reduction in joint count leads to a more sanitary warehouse and reduced equipment damage.
Dock and door design
The dock well/door design in our facilities permits trailers to be backed in and secured prior to door opening, and the dock shelters preclude access in or out of the warehouse in the vicinity of the loading door. This design enhances safety, security and quality for our temperature-controlled food customers.
Fire Protection Systems
All ABW facilities are protected with automatic ESFR sprinkler systems, and the buildings on our Kennesaw campus are interconnected so that three separate fire pumps and two water storage tanks totaling 450,000 gallons are available to suppress fire in any of these buildings. A Cobb County full-service Fire/HazMat/Police facility is less than 1 mile from the Kennesaw campus.
Security/QA
Our warehouse areas are over-lamped and well lit, some with high-quality LED fixtures. Backup generators and/or generator connection points are provided at several facilities, all of which are temperature/humidity controlled. Only food or food-compatible products are stored in our facilities.
Pallet Storage Racks
All metro Atlanta facilities are fully racked to reduce product damage and enhance inventory accuracy. ABW currently has a mix of single and double-deep racking that can be re-configured to meet a wide variety of customer storage needs. Most of our facilities are high-cube with storage up to seven pallets high.
Contact Atlanta Bonded Warehouse to learn how our services can fit your needs.