Maximize your supply chain efficiency with Atlanta Bonded Warehouse 3PL solutions
If you're not already working with a third-party logistics (3PL) provider, now is the time to make the change and engage our experienced team of supply chain experts.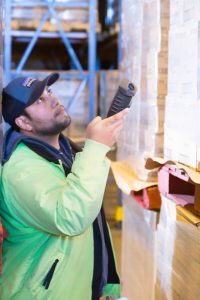 By providing the resources for warehousing, co-packaging, and transportation, Atlanta Bonded Warehouse frees your energy, technology, and capital to focus on your distinct competences — developing, manufacturing, and selling your products. How? When you outsource specific supply chain logistics where you know you are not adding value to the product, process, or consumer, you are intentionally re-focusing on where you do add value. You no longer need to maintain a warehouse and its required technology, manage staffing operations, make delivery appointments, or address the hundreds of other details required to manage the back end of your supply chain.
ABW provides a comprehensive Logistics Toolbox portal to enable its customers to see a wide variety of real-time data. User screens within the Toolbox can be configured specifically for each customer to show the data most valuable to them. Examples include order and shipment status, inventory levels and activity, status of inbound receipts, and transportation updates.
At ABW, all of our 3PL services are integrated seamlessly. This eliminates redundant communications, coordination, and compresses the order to delivery cycle, which saves time and money by leveraging the scale of our space, labor, and transportation assets. This is especially advantageous for businesses that experience significant seasonality, are growing into new markets, or are introducing new products or lines.
Why choose ABW?
Long term partnerships are the heart of our business. ABW's impressive roster of long-term relationships is a testament to how we have served our customers for our 70 years in the logistics business. We work hard to build mutually beneficial business relationships that will last for years. It is those relationships that provide you with the highest returns in value and service.
Learn more about the logistics services we offer:
Contact Atlanta Bonded Warehouse today to learn how we can support your business with an integrated 3PL solution.